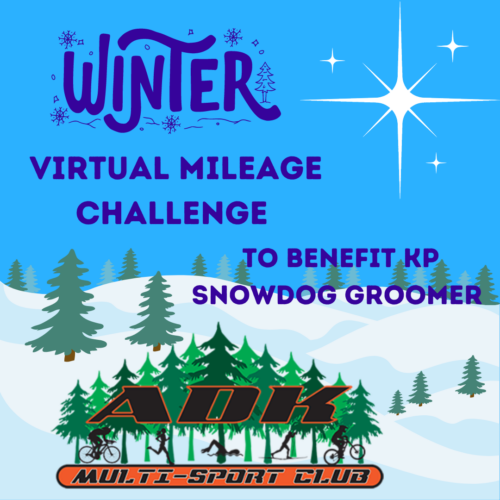 Virtual Surviving Winter 'race' for the Adirondack MultiSport Club. Log all your winter miles and see how many times you can lap the 'dacks.
Exercise anywhere you want. Then log the activity and see your avatar move across the route. Catch a Google Street View of the new virtual locale, then cheer your real fellow racers! Share your bib on social media! Brag about your streaks or longest mileage!
Sign up HERE.
Proceeds to benefit the Kalabus Perry Snowdog Groomer Fund.